Today Apple released the first developer betas of iOS 16.4 and iPadOS 16.4, three weeks after the release of iOS 16.3 and iPadOS 16.3.
Developers can download the iOS 16.4 and iPadOS 16.4 profile from the Apple Developer Center and install it, then they can install the beta software over the air.
What's new in iOS 16.4
Support for push notifications for web applications
Sites saved as home screen web apps can send web notifications to iPhone and iPad users through the Push API, Notification API, and Service Workers. A web app added to the home screen can ask the user for permission to send push notifications, as described by the Apple WebKit team.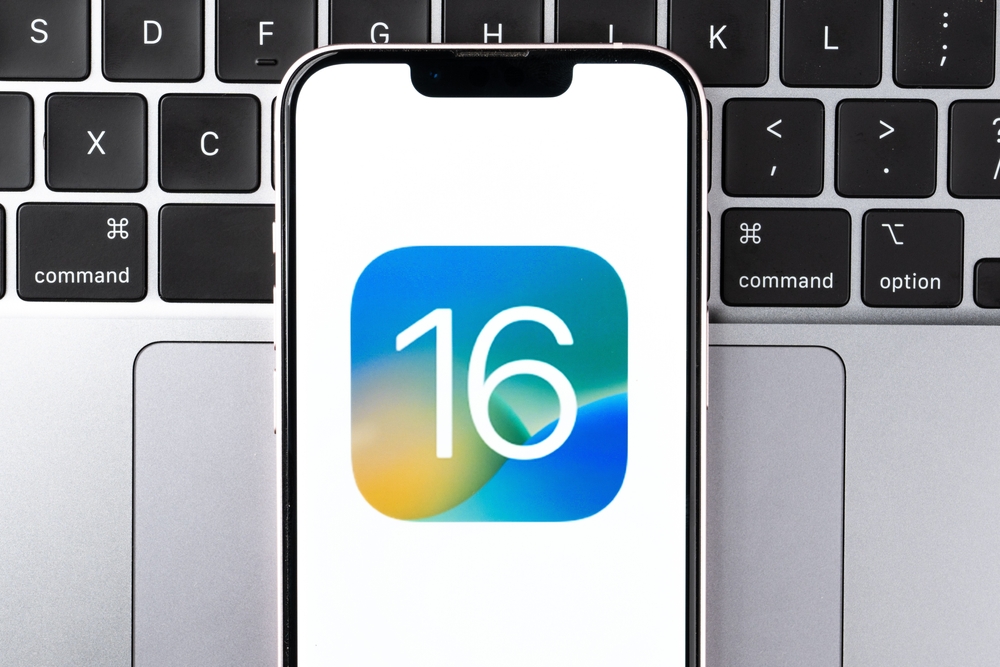 Notifications from websites, just like notifications from other apps, are designed for various useful notifications, they appear on the lock screen in the Action Center and on a paired Apple Watch, says IT-Here.
Focus for Safari includes push notification settings
Notifications for web apps on the home screen can be turned on in Focus mode so that they can be combined into daily summaries, and there are also options for setting where and how to receive web notifications.
Users who add the same web app to the Home screen on more than one iPhone or iPad will see Focus Mode automatically applied to all of them.
Badges for web applications on the main screen
Web apps added to the home screen can display badges to let users know about alerts and notifications, similar to badges for regular apps. Badges are displayed after the user gives permission to receive notifications, while web app badges will display the current number of notifications.
Adding web apps to the home screen of their third-party browsers
Third party browsers such as Chrome can now add websites and web apps to the Home screen from the Share menu.
New Emoji
iOS 16.4 beta received the new Unicode 15 emoji characters. This was the first emoji update in a year.
New emojis include shaking face, pink heart, blue heart, donkey, elk, goose, wing, jellyfish, hyacinth, pea pod, ginger, flute, maracas, black bird and more.
These new emoji variants were first proposed in July 2022 and then released in the new Unicode standard in September 2022. Apple often takes several months to implement new emoji characters as the company's designers need to create icons based on information provided by the Unicode Consortium.
Simplified installation of beta versions of iOS without the need to install a developer profile
In iOS 16.4 and iPadOS 16.4 betas, those enrolled in the Apple Developer Program can enable developer betas directly from the Software Update section of the Settings app.
This will eliminate the need to install a profile from the developer center to get developer betas, simplifying the installation process. There is also an option for public beta testers to install updates without installing a profile.
In the new Beta Updates section, iPhone and iPad users can choose which iOS 16 betas they want to receive. For those already enrolled in the beta, these options will be enabled automatically.
Please note that Developer Betas require a Developer Program membership and to use this feature, an iPhone or iPad must be signed in with the same Apple ID that was used to enroll in the Apple Developer Program.
New Podcast Features for iPhone, iPad and CarPlay
The Podcasts app has a new menu "Channels", this section collects a list of podcast channels in one place. A channel allows a creator or brand to list all of their podcasts in one place so listeners can easily find them.
Up Next will now include episodes that listeners have saved to their library and episodes they're playing from shows they don't follow.
For example, when a listener plays an episode of a show before deciding to listen to it, that episode will now remain in the Up Next list until the listener finishes it, marks it as played, or deletes it. New episodes from watched shows and recently saved episodes will appear at the top of the Up Next queue, while episodes that listeners have started and older saved episodes will appear towards the end. The latest episodes of recently watched shows appear at the beginning of Up Next. In addition, episodes categorized as "bonus" will appear in the Up Next section.
Users will soon have more tools to manage Up Next. For example, notes NIXsolutions, they tap and hold on a podcast cover to remove it from the queue.
Users will also be able to view the number of unplayed episodes available to them at the top of each show page, identify "early access" episodes that are available to them as part of their Apple Podcasts subscription, and more.