According to Integral Ad Science (IAS) 's November online survey of 230 US digital experts, mobile media tops the list of 2022 media priorities.
A third of respondents were brand and advertiser executives, 18% of media agency executives, 22% of publishers, and 15% of creative agency executives. The rest of the respondents were from ad networks and exchanges, trading departments.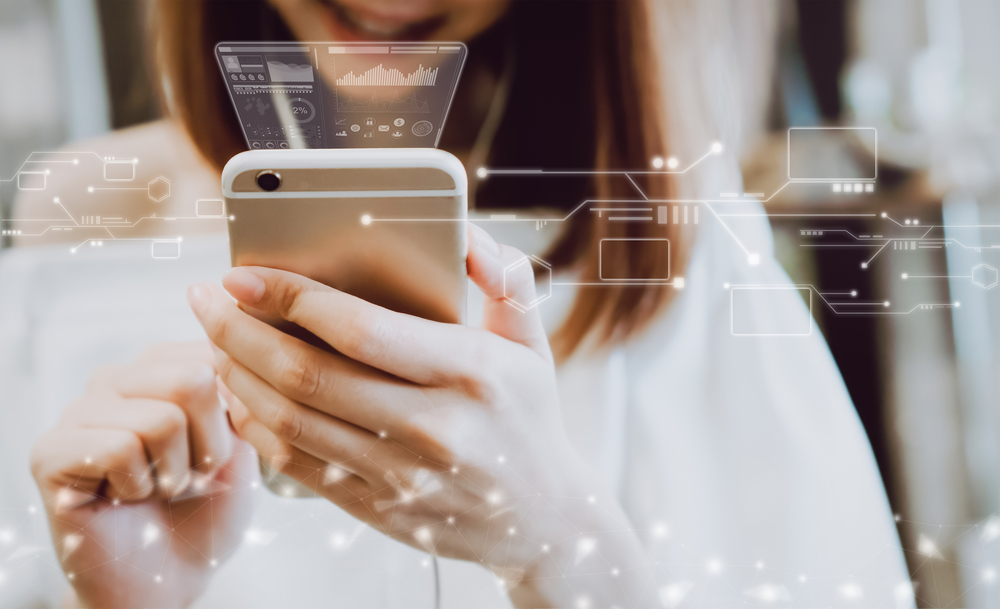 When asked which media and ad formats will be the top priorities in the coming year, 76% named mobile devices (including apps and the Internet), 72% – social networks, 61% – digital video (including Internet TV and smart TV). 56% cited desktop environments and 48% cited digital audio/podcasts in in-stream ads, says MMR.
The focus on mobile advertising reflects greater consumer mobility, despite the pandemic's continued constraints.
"Mobile video, in particular, is poised to grow. As more consumers move from teleworking to hybrid lifestyles, mobile video streaming is becoming more popular and 86% of media experts see this as a key opportunity in the coming year," IAS said.
More than 80% also said that contextual targeting solutions will be in demand in mobile applications and the web; expanding 5G adoption will create new advertising opportunities; and that third-party verification will be key to ensuring the quality of mobile inventory.
However, 77% said ad fraud will become a bigger problem in the mobile environment in the next year, and in the mobile environment, online videos and in-app videos are considered the most vulnerable to both ad fraud and brand.
When asked which social platforms they would buy ads or monetize content on, Facebook, YouTube and Instagram continued to dominate, but Twitter gained momentum, with 40% citing TikTok, up from 21% in the same poll last year.
79% said ad fraud is a top concern for social media, 49% said social media will be vulnerable to brands in 2022, and 60% cited erosion of consumer confidence as a key factor in adjusting social media spending throughout the year.
Facebook (65%), Instagram and Twitter (53% each) are the platforms most frequently mentioned as their ad investments can be affected by eroding consumer confidence.
Overall, 56% said they are likely to adjust ad spend on ad networks due to poor quality media metrics (ad fraud, brand risk, visibility), although this is slightly lower than in 2021 (59% ). In this regard, respondents are most unhappy with Facebook, Instagram and TikTok.
For television, 82% agree that consumers' shift from linear TV to digital video alternatives will accelerate, 79% agree that ad spending will accelerate in the same direction, and 77% said ad buyers will expand access to the larger number of streaming services as consumers diversify their platforms, notes NIX Solutions.
Nearly half (46%) said CTV and digital video have the greatest potential for innovation in 2022.
And despite statistics showing an increase in fraudulent ad activity on unsecured smart TVs (mandatory in the fourth quarter), only 10% of respondents said CTV will be the most vulnerable medium to ad fraud in 2022, up from 26% last year. … "This decline reflects growing confidence in the industry's ability to withstand threats of invalid traffic in one of the hottest environments to date," IAS said.
In terms of digital audio, 78% agree that the popularity of streaming audio with ads will grow among consumers, and 75% expect that advertising investment in this medium will increase in kind.
However, 27% believe digital radio will face major challenges in the media industry in the next 12 months (more than doubled last year), and 81% believe third-party verification will be important to ensure the quality of this inventory.
Looking at the common challenges of the digital media industry, privacy regulation and fake news are now among the top three along with low visibility.
Social media and linear television are still the most frequently cited media challenging to advertise, but less pronounced than in last year's poll.
With the digital medium considered the most vulnerable to ad fraud, far fewer respondents this year consider programmatic advertising, along with CTV, to be the most problematic, but perceptions of the security of social media seem to have deteriorated.
When it comes to perceived brand risk, social media is still the most cited medium. And in this area, the perception of programmatic among respondents this year is significantly better than last year.