A mobile data analytics platform App Annie published the results of its Gen Z mobile preferences report, in particular by analyzing the zoomers' mobile habits and needs.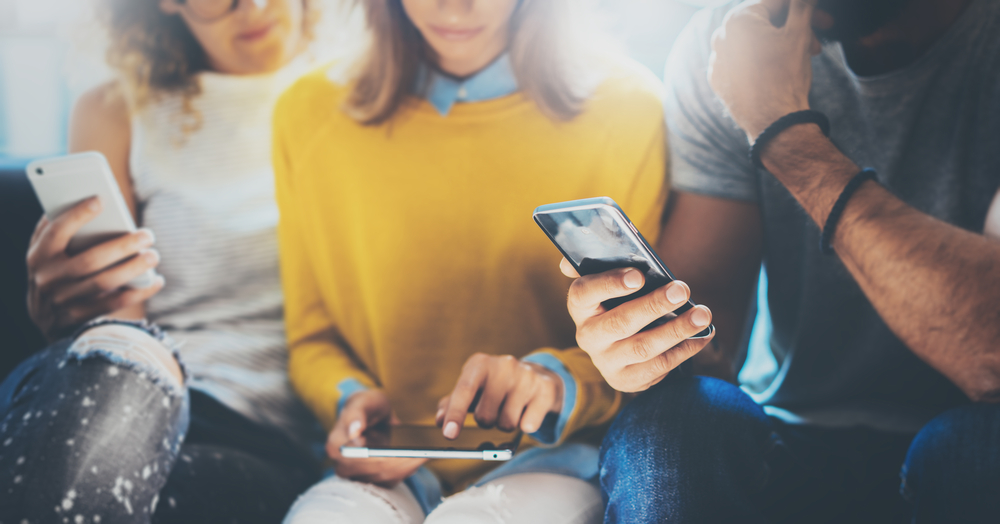 According to the report, zoomers are becoming one of the main consumer segments in the world, overtaking millennials. Generation Z is one third of the world's population, and the annual expenses of this age group are estimated at $143 billion. 98% of Gen Z are smartphone users, and they get their first smartphone at the age of 10 on average, notes SearchEngines.
Generation Z user growth is outpacing that of the 25+ age group in most market segments. In addition, they spend more time in non-gaming applications and less in mobile games: the number of visits to such applications from the top charts is 20% more than in older groups. So, in a month, zoomers enter non-gaming applications about 120 times and spend 4.1 hours there. For comparison, representatives of the 25+ age group visit 100 times and spend in those apps an average of 3.7 hours.
However, the results are different in mobile games: on average, we took 6.7 hours of measurements in mobile games and logged into them about 56 times a month. People aged 25+ spend almost 20% more time per month on mobile games (7.9 hours), and visit them 10% more often (on average 61 times).
NIX Solutions' analysts note that apps from the "Finance" and "Shopping" categories have not yet managed to fully conquer the audience of Gen Z, but they are used much more often compared to 2019. The amount of time the Zeds spent in the third quarter of 2020 in applications of these categories increased by 61% and 54%, respectively, compared to the results of the previous year.
Generation Z is the Video Format Generation. TikTok and Snapchat are the top buzzers, indicating the importance of photo and video content to a successful strategy for a company that plans to reach this audience.
Also, one cannot fail to note a new favorite of measurements: the casual arcade Among Us, where players need to communicate and unite to search for an impostor among the group. It has become the third most popular game in the world thanks in large part to its streams on Twitch and unique team multiplayer, which speaks of the appeal of games with strong social mechanics for Gen Z.
The study also found that Gen Z loves puzzles. 30% of the time spent measuring in games is spent in casual puzzles, namely in the category "three in a row" (Candy Crush Saga and Toon Blast). Zoomers spent 25% of the time in Battle Royale (PUBG Mobile and Free Fire). In games of the Casual Simulation segment, such as Minecraft Pocket Edition and ROBLOX, there were also more zoomers among users when compared to other game genres.
"The majority of Gen Z representatives did not find a world without the Internet, and their first phone was most likely a smartphone. Therefore, they see the world in a completely different way. As relatively new consumers, this generation has not yet fully formed their preferences for brands, so businesses have the opportunity to gain a long-term loyal audience," stated Ted Krantz, CEO of App Annie.